Complete make-up brush set
Cute and trendy
Our adorable 13 pcs yellow make-up brush kit is a complete set of all the essential make-up brushes for everyday use. Provides flawless and smooth application of make-up, be it contouring, highlighting or blending. Look your best – all day, every day!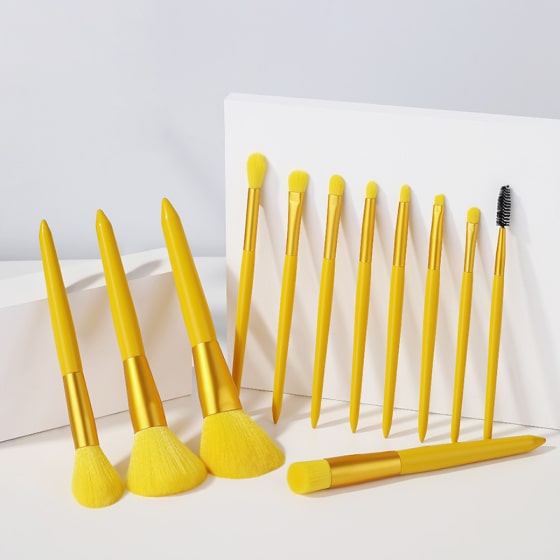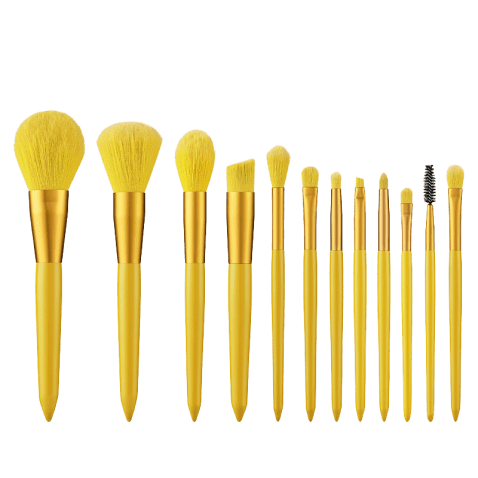 Amazing quality, great price
We take the quality of our products very seriously and use only the best materials. Made from synthetic hair that is cruelty-free and doesn't shed. The handle is high-quality polished wood for great control and proper grip.
Yellow makeup brush set details
Number of pieces in the set: 13. Color: yellow. Material: wood, aluminium (handle), nylon (brush). Contains no toxic alloys, cruelty-free.
Flawless make-up application
Time to make up your mind!
Whether you're going for a fresh and natural dewy look or you're into stunning heavy party make-up, this set will do its job just fine. Perfect for applying powders, creams and liquids, this kit will step up your make-up game. Great for both beginners and professionals it makes a great gift for your female friends.