Pure authenticity, no compromises
A watch for those who value authenticity. Made from authentic leather and wood, it gives you an immaculate user experience and true enjoyment.
Nothing compares with natural materials, and we know that.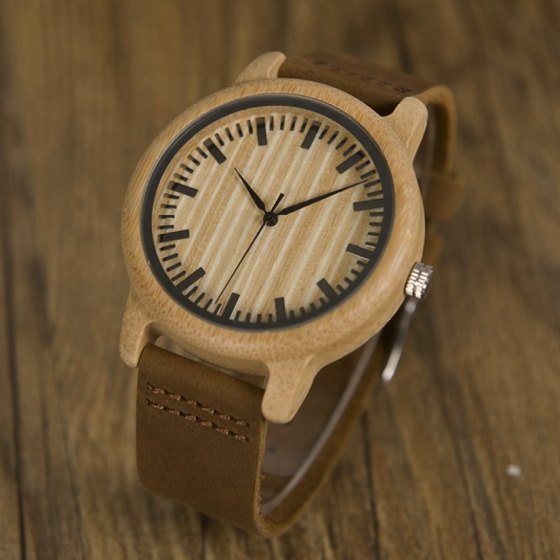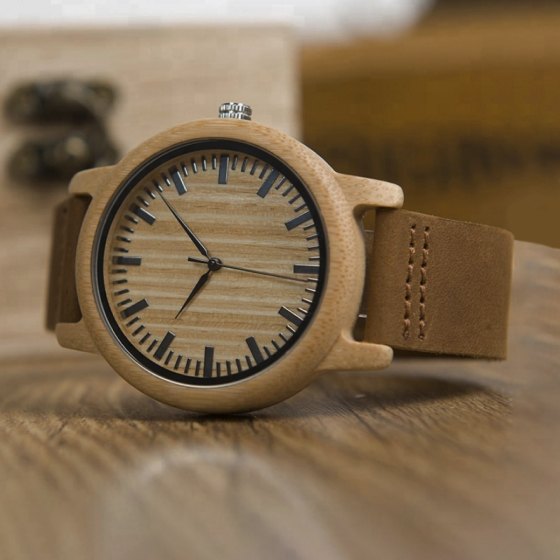 Nature is always there
Made with consideration and care
Fits any outfit with ease
The overall look of the watch is very calm, thanks to the simple colors. It can go with the most colors, and it can elevate plenty of outfits.
All-natural materials
The strap is made from authentic leather. The case is made from bamboo. It not only looks good, but feels EVEN better on the wrist. Power of nature!
Eco-friendly solution
CE & RoHS certified, our products are safe for the customers and for the environment as well. Responsibility isn't a simple sound.
Product specifications
Strap length: 9.44'' Strap width: 0.78''
Dial diameter: 1.57'' Case thickness: 0.35''
Water resistance: NO
Everyone can find the comfiest adjustment!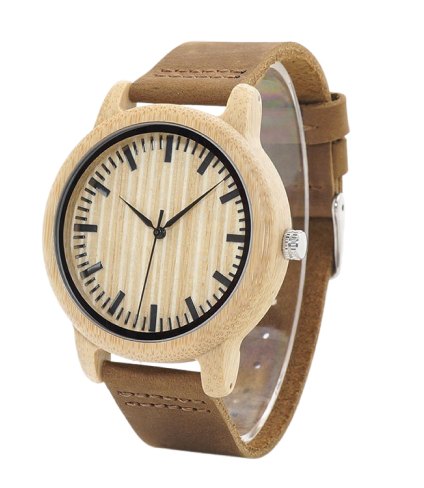 The best is the simplest
Enjoy the great comfort of the watch, the best materials, and the incredible versatility, all-in-one. This watch is a steal of a deal for those who value responsibly produced goods. Embrace nature and its power with this accessory made from the best materials.