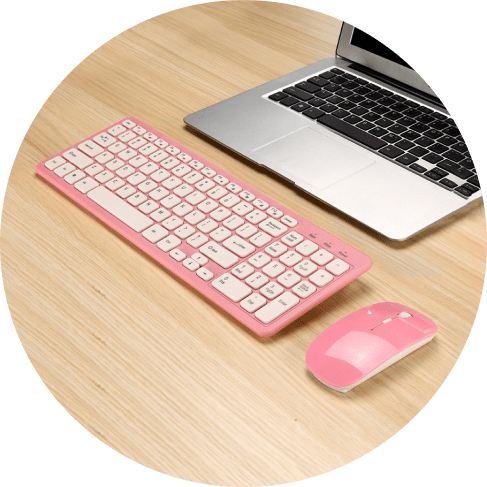 The pink excellence
Get rid of your plain, boring, monochrome keyboard and a mouse. This pink set will leave you wondering about how people can live with plain gadgets. Add a bit of spice to your desk!
Cute look, serious abilities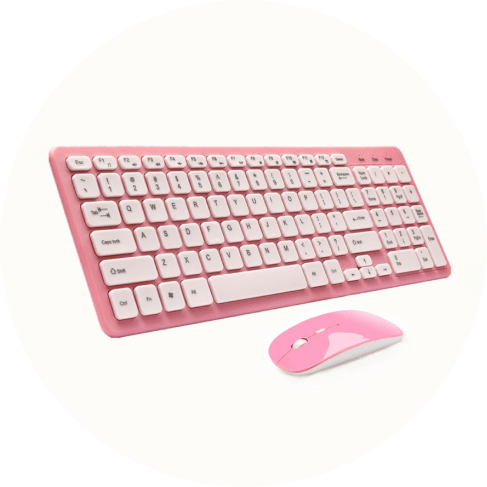 Amusing user experience
The devices are lightweight and ergonomic! The glossy surface of the mouse gives you a secure grip, so everything is under control. The keyboard is under a 5-degree angle, so your hands don't get sore too fast.
Incredibly easy to use
Plug the receiver in and enjoy. Both devices work from one receiver, so you can easily take them with you and know that you'll be able to connect them with any computer. Just don't lose the receiver!
Pink is an all-time jam
Enjoy the comfort and usability of the devices while looking on point. This set will be a perfect gift for fashionistas, pink-lovers, and people who want some colorful kick to their everyday routine. Durable, capable, and fun devices will bring their owner a ton of comfort and attention. Who said that gadgets always look boring?