Trendy twisted hoop earrings
The earring jewelry that will complete your ideal look
Earrings are one of the most popular jewelry accessories that women, and even some men, like to wear. They can complement your fashion sense but also highlight your external features, such as your facial structure, skin tone, eye and hair color, etc.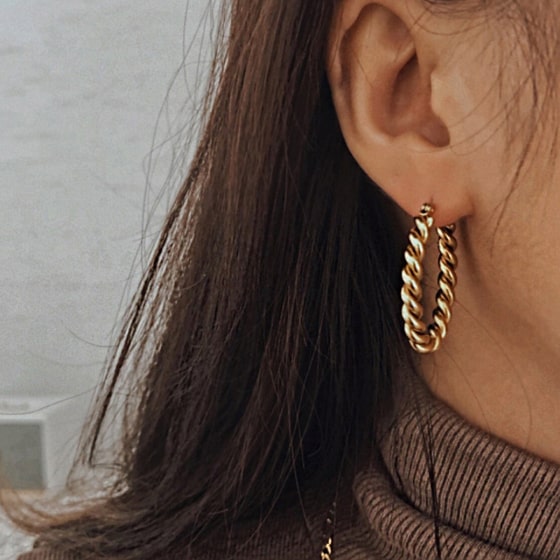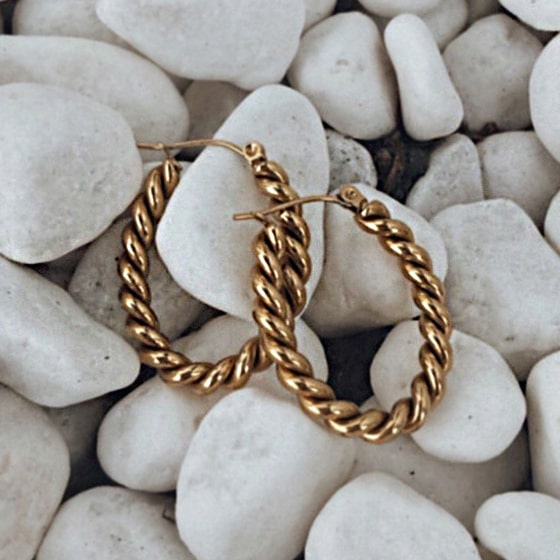 Earring specifications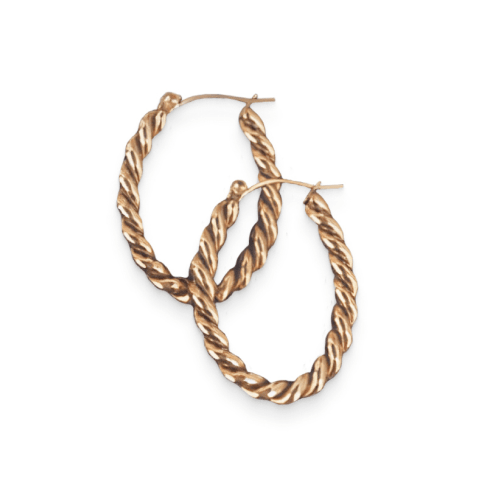 Care tips for jewelry
Keep the jewelry away from chemicals, high temperature, bath, water, sweating, cosmetics, moisture crash to avoid any damage, please treat it carefully. Store your earrings separately in a sealed box or sealed bag to avoid oxidation.
Earring details
These dashing twisted hoop earrings are made out of stainless steel.
Fitting for any occasion
Can a woman's look be truly complete without earrings? Perfect your ideal look with these amazingly fashionable twisted hoop earrings. They will be the cherry on top that will make your style fully pop.The best part is that they are great for practically any occasion, whether it's an anniversary, engagement, wedding or even a party.