Designed for ultra-modern looks
Make a bold move
Made with layered looks in mind, this Trendy Set of four bracelets has mixed styles and textures for a glamorous effect.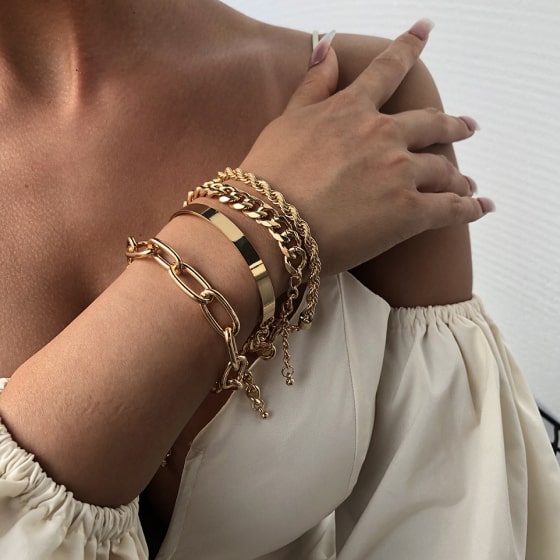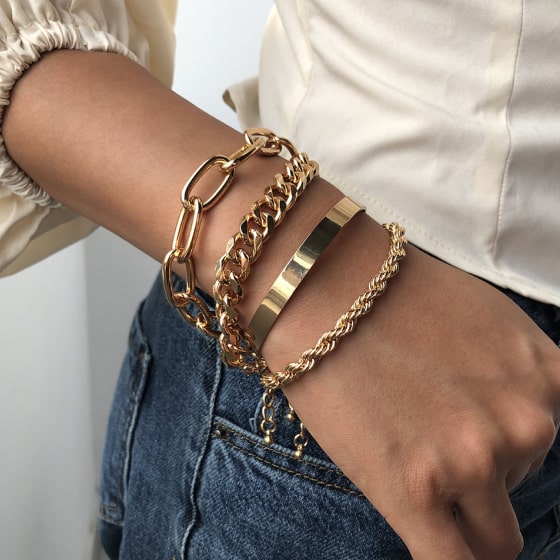 Every piece is unique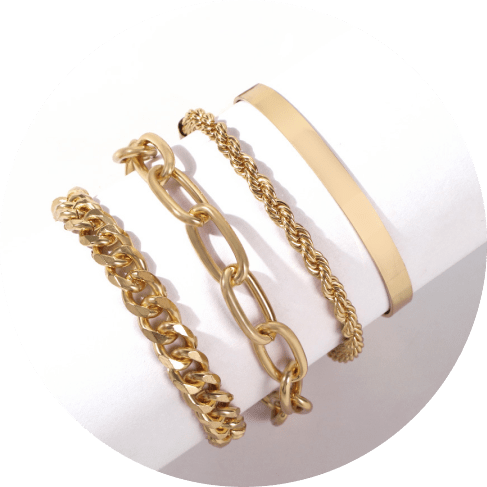 Bracelet details
Color: gold. Length: 3.1 in.-5.9 in. + 2.4 in. Weight of the set: 1.4 oz. Material: alloy.
Easy to take care of
Keep the bracelet set in a cool, dry place. If needed, dry with a slightly wet soft cloth.
Gorgeous with everything
This stunning Trendy Bracelet Set conveys the very essence of sophistication and functional elegance. Designed for beautiful ladies wanting to create a stylish look, this set is perfectly paired and looks pretty with any outfit, casual or classic.