Like a professional mechanic
Get eyes on tough spots and angles when fixing and tuning your wide with this Telescoping LED Inspection Mirror.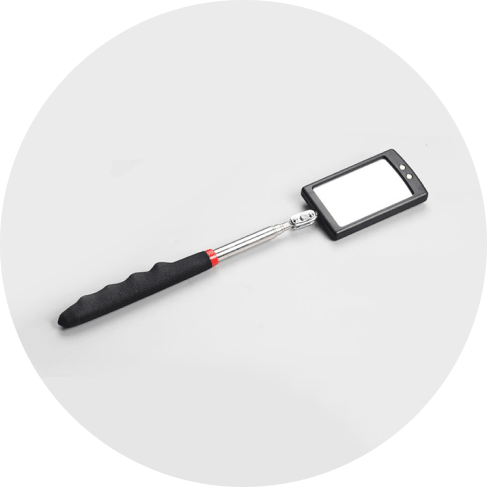 Expand your reach
See all you need to see
Eyes on what's important
With a telescoping arm, reach deep under the engine or pipes to more accurately diagnose leaks, damage, and what needs to be repaired.
Lights up (showtime)
Two built-in bright LED lights can turn on to illuminate any blockage or leaks that are hidden and out of ordinary sight.
Go near or far
Our telescoping handle expands to 24.8" at max and when collapsed, measures 11.8" in length.
Sturdy grip + feel
Made of ABC plastic and alloy steel, this mirror and its handle are quality and can last in the most demanding of work jobs or repairs.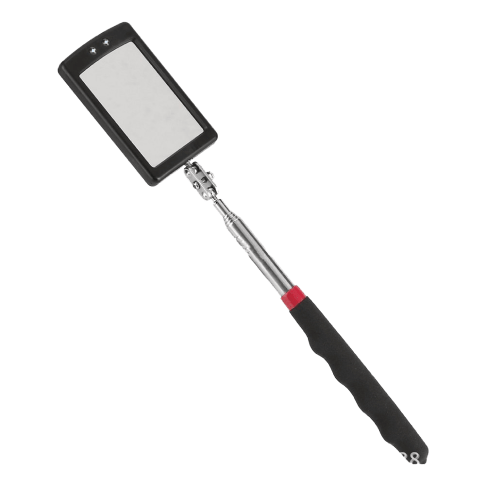 A tool of many wonders
Not a car mechanic? No worries. This light-up mirror also works great for haircuts, dye jobs, at-home repair jobs, and even studio setups.