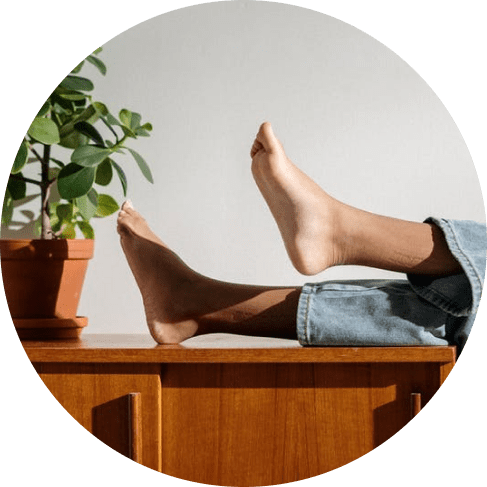 Step into your comfort zone
Keep your feet fresh and ready to go
The cleansing ingredients of Tea Tree foot deodorant help eliminate odors while providing the perfect solution for overworked, hot, dry, itchy, blistered, and irritated feet. This 100% paraben-free and aluminum-free foot deodorant will allow you to conquer the world one step at a time!
Foot deodorant details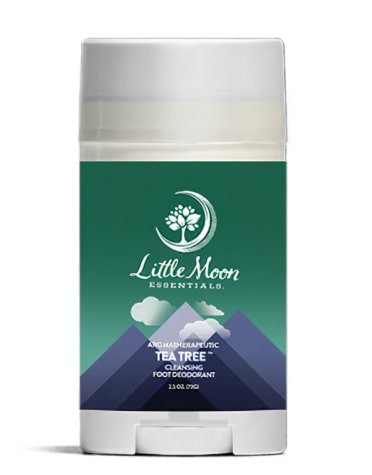 How to use:
• Apply a few swipes to the bottom of your feet for all-day odor and skin protection.
• Allow a few minutes to absorb before putting on socks and shoes.
• Apply as often as necessary.
The benefits of the deodorant
• Cleansing aromatherapeutic experience.
• Refreshing and purifying.
• Paraben-free and aluminum-free.
• Leaves your feet odor-free and uplifted all day long.
Stay in your comfort zone wherever you go
Not everyone devotes the necessary time to take care of their body and especially their feet. With this foot deodorant, you can keep your feet fresh, clean, and most importantly healthy. Moreover, this antiperspirant features natural ingredients, such as peru balsam, tea tree, and vetiver, to ensure natural protection for your feet.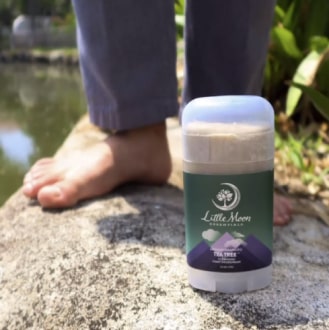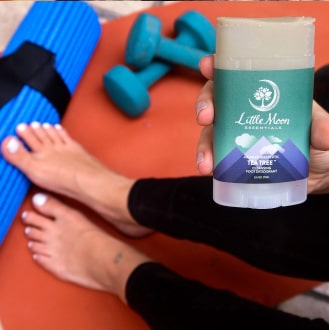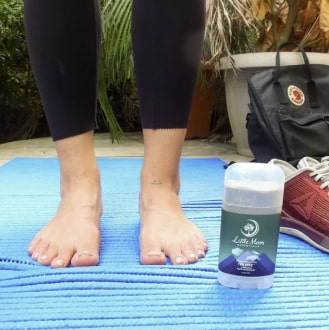 About Moon Essentials
Little Moon Essentials is a bath and body care brand that is devoted to providing high-quality, natural remedies for the body, mind, and soul through aromatherapy. We pride ourselves in our handcrafted process creating formulas with carefully sourced ingredients while using earth-friendly practices. All Little Moon Essentials products are cruelty-free, planet-friendly, and hand made by our team in the USA. Our mission is to provide natural remedies that will improve your physical and emotional well-being, so you can feel your best every day.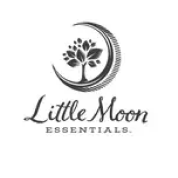 Designed In
Dania Beach, Florida