Express yourself on the go by making a statement
Made of premium quality braided material, which makes it more durable and sturdier than normal cables but also flexible tangle free, withstand a variety of everyday connection needs and long-term use.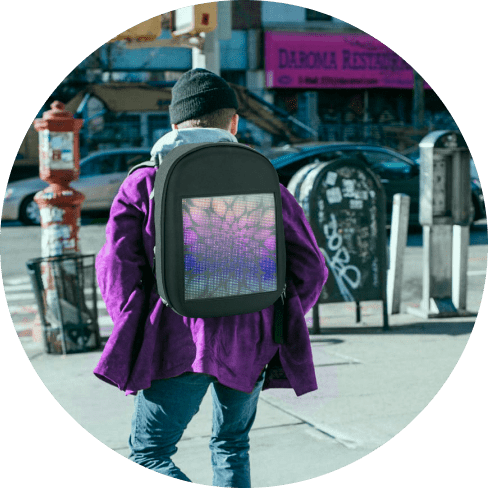 Power up with one app
No more spending dollar after dollar on customized merchandise. One easy purchase of this message-displaying backpack, and you change up your backpack's screen to reflect your thoughts anytime, anywhere. All you need to do is to connect you backpack to a power bank, download the "LED Space" app, available for iOS and Android and connect to the appropriate network (it always starts with YS). Password: 12345678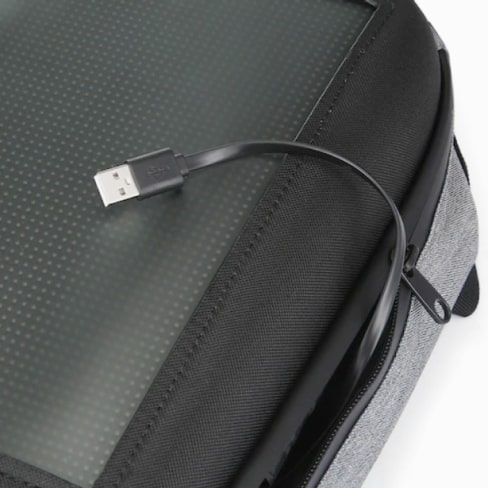 Text, images, and more
Don't be limited by printed or embossed merchandise. Like an artist's sketchpad or Twitter tweet come to life, the LED screen on this suave backpack allows you to shout out to the world whatever you want. From text to emojis and animations, the sky's the limit.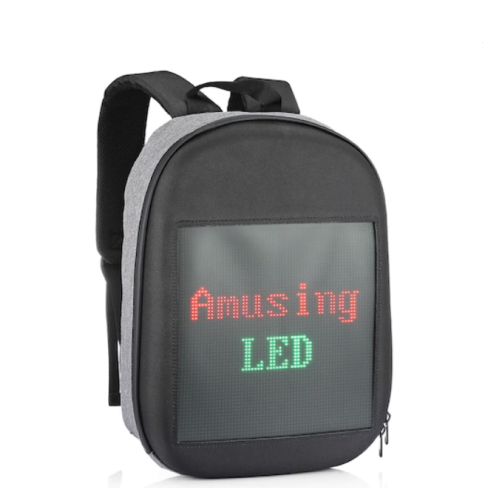 Crafted for durability
After all, this is still a backpack. Constructed of EVA elastomeric polymer, this comfy accessory shines with its 64 x 64 full-color bitmap screen for professing your love for a crush, displaying a daily smiley face, or even for advertising a business, service, or event! One big interior pocket lets you store a laptop, notebooks, tablets, and more for classes or library visits, and two standard backpack straps let you carry with ease. The Smart LED Backpack size: 17.3 x 13.8 x 5.1 inches.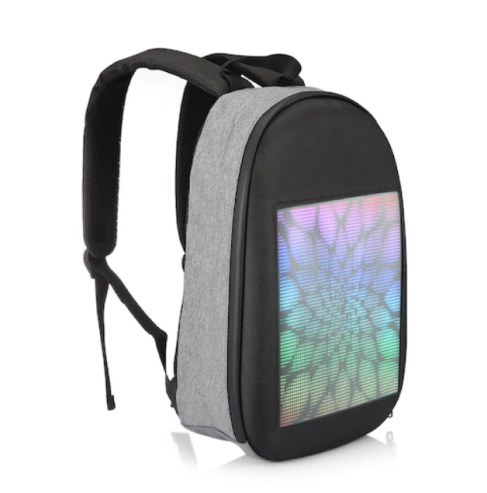 An expressive gift for anyone
Got a creative person in mind? Or someone with a brain for marketing? Gift a nephew, family friend, or college-bound intellectual in your life with this truly one-of-a-kind, expressive Smart LED Backpack they can take to work, class, or study sessions..