Add some zest to your outfits
Add a charming finishing touch to your outfit with this gorgeous Shell Headband. You can wear it to elevate your formal ensemble or to create a lovely casual look.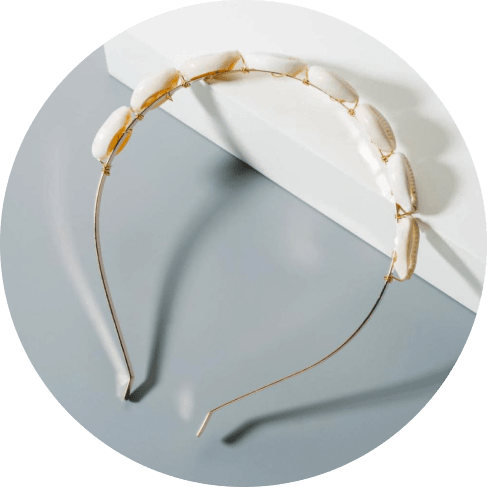 Looking for an elegant accessory?
This headband is a perfect choice
General characteristics
The headband has a lovely golden tone and is decorated with ivory seashells on the top. Size: 5.78 in.*5.31 in. Weight: 0.74 oz.
Care tips
Keep the headband in a cool, dry place. If needed, dry with a soft cloth. Do not submerge in water. Store out of sunlight. Avoid exposing the headband to harsh chemicals and cleaning products.
Bring summer into your life
Nothing complements a summer outfit like a piece of shell jewelry. This glamorous Shell Headband will remind you of seaside vacations, clear blue water, and scenic beaches. Let those summertime memories always stay with you!
Classy & meaningful
A shell symbol holds a deep meaning. It represents birth, good fortune, and resurrection. As protective shields, seashells provide relief from stress and anxiety and offer comfort. Shells also represent positivity, prosperity, and balance.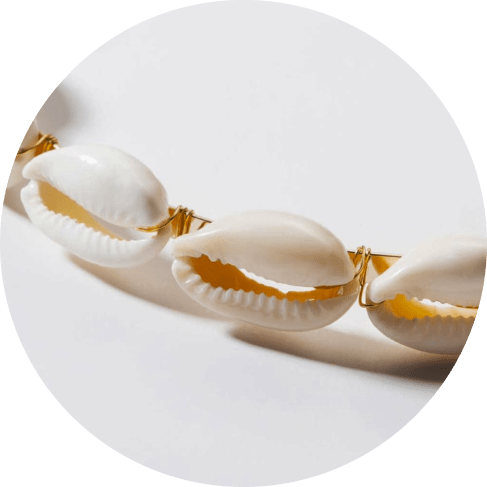 It's a perfect gift
This elegant Shell Headband is an ultimate present for ladies. Its captivating beauty won't leave a woman indifferent! It is fabulous, meaningful, and fun. Suitable for girls and women of any ages, the headband looks great with any outfit: classy, beach, or casual.