It's like a professional car wash
(But done by you)
Add high-grade, deep-cleaning thrill to your ordinary hose with this Retractable Hose Brush Attachment. Elevate the precision and clean of home car-washing today.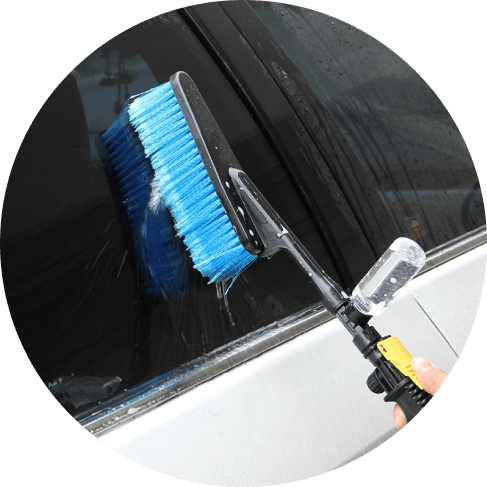 Incredible performance
Without breaking the bank
No scratches here
Our large, generous brush is crafted from PVC and polypropylene polymers, which ensure zero scratching of your car's paint.
Expand your reach
The beauty of this brush? It can expand to reach higher roofs and harder-to-reach spots on your car, for convenient, all-inclusive cleaning.
Three parts that are easy to install
Your order comes with a large blue wash brush, an attachment vial for any cleaning soap, and a lever-activated handle. Simply connect all pieces and attach to your hose for instant use.
DIY wonder
Combine the power of water with a high-density brush (and cleaning soap) with this incredible tool. It beats scrubbing and washing separately when you can merge all the work together at once.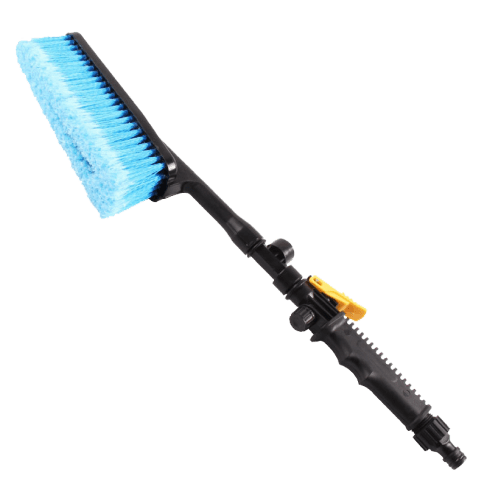 From dads to car fanatics
Guys will love this baby. Give him the gift of convenience and high performance with this one-of-a-kind power-washing wonder. Make car washing much easier and faster with a hard-working adjustable brush.