It's game time anywhere
Jump in on some spontaneous fun when boredom strikes with our Portable Table Tennis Net. Designed to clip to the edges of any table surface, our net stands firm on any kitchen counter or dining table for an on-the-spot challenge with family and friends.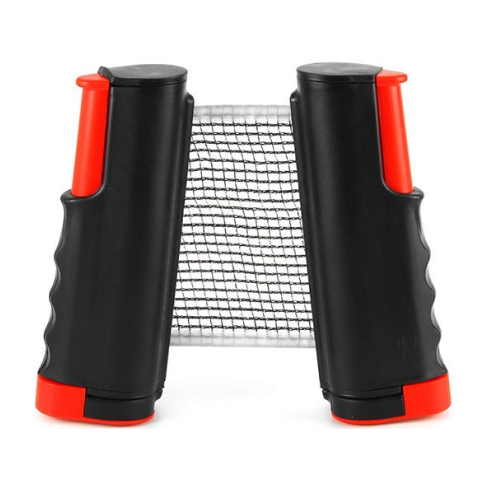 Sized for hours of fun
When fully extended, our net measures 5.57ft / 17m long, making it a great fit for a standard tennis or ping pong table (or makeshift surface like a park bench or surfboard even). The spring-clamp on the net poles clip onto surfaces 1.75 inches in thickness. When fully closed, our net measures 7.5 x 5.4in / 19 x 13.8cm when folded.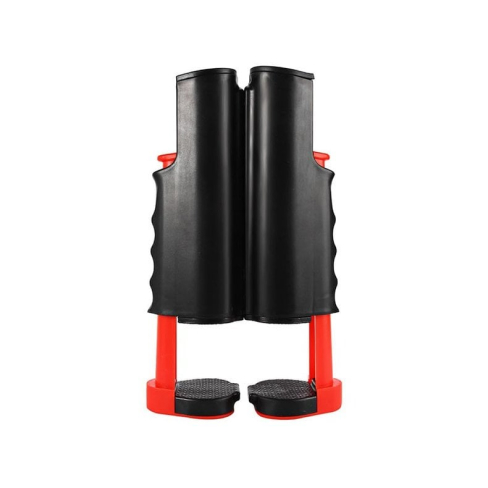 Sturdy build
Our net poles are made of durable plastic and feature one-click buttons for the spring clamp release. They're also designed with protective rubber padding on top and bottom to prevent scratching and scuffs on your surfaces.
Ever bring a full-sized net to the beach or park? It's a lot of work! And on top of the physical burden, it's also a pain dealing with nets that get tangled and jumbled. Our retractable-net design makes opening and closing of this ping pong net a cinch — no tangles here! The net and handles in total weigh roughly one pound for easy transporting.