Squirrel to the rescue!
Kids. They're so cute, but sometimes so messy. That's when the suction cup plates come in handy! They stick to the table and are difficult to knock over. This amazing squirrel-shaped plate is a shining example!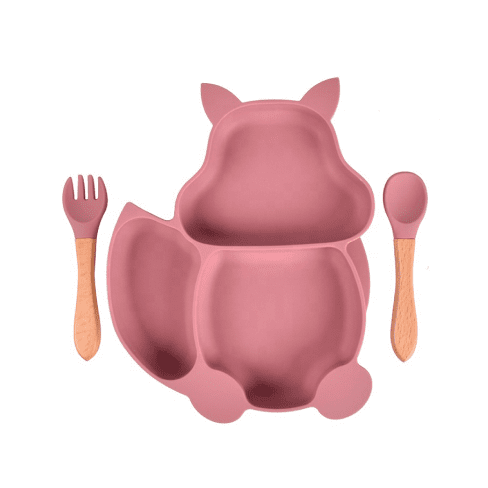 Clean table, happy mama and dada
This plate is the ultimate solution for clumsy kids
The materials are 100% safe
The set is made from food-grade silicone, is BPA-free and safe for heating and refrigerating. Utensils have wooden handles. Everything is harmless!
It has 3 compartments
The plate has 3 compartments for different foods. No more mixed tastes, and you can put different dishes on one plate. So convenient!
Your baby won't knock it over
Your table and baby will be clean, trust us. Suction cup on the bottom of the plate keeps it in place no matter how strong the baby is.
Product specifications
Plate size & weight: 9.52×7.28×1.29'', 9.91 oz
Fork size & weight: 5.27×1.33'', 0.67 oz
Spoon size & weight: 5.47×1.33'', 0.59 oz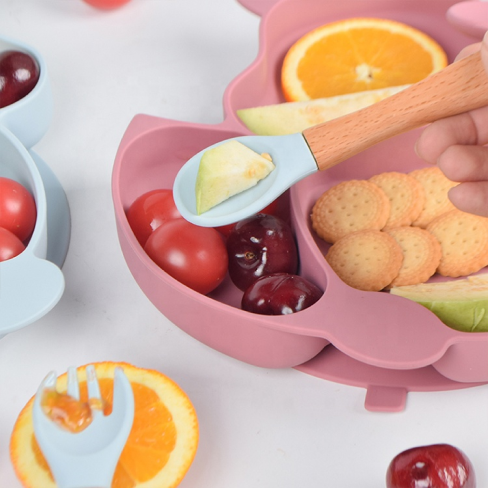 Product specifications
Plate size & weight: 9.52×7.28×1.29'', 9.91 oz
Fork size & weight: 5.27×1.33'', 0.67 oz
Spoon size & weight: 5.47×1.33'', 0.59 oz