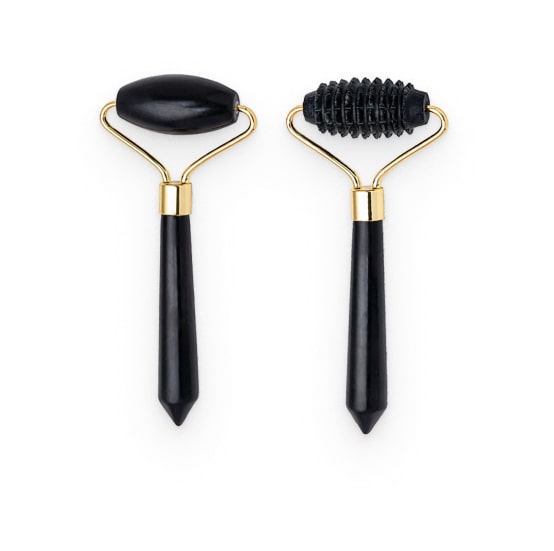 A perfect addition to your beauty routine
Make your skin glow
Take your beauty routine to the whole new level with this Obsidian Facial Roller Set! A traditional Chinese skincare tool perfected throughout the centuries, this facial massager will improve overall health and radiance of your skin!
About the product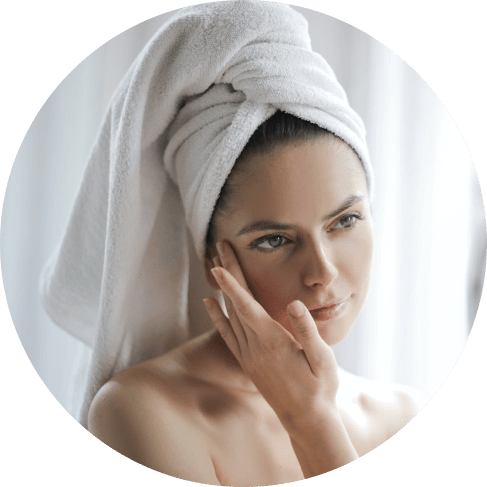 Facial roller set characteristics
The set includes two obsidian facial rollers. The smooth roller reduces puffiness and inflammation, while the spiked one stimulates the lymphatic system by setting stagnant blood into movement.
Obsidian stone
In traditional medicine, black obsidian is known for its healing properties. Unlike other stones, it naturally retains warmth, which makes it perfect for those who have congested, blemish-prone skin.
Stay forever young
Besides supporting overall health and radiance of your skin, the Obsidian Facial Roller Set will help you to combat signs of aging, such as fine lines and wrinkles. It enhances blood circulation, reduces puffiness, and relieves jaw tension and sinus pressure. Make these highly effective obsidian tools a part of your daily beauty routine and give your skin the treatment it deserves!