Designed for ultra-modern looks
Your new favorite accessory
The extraordinary and unique design of the bracelet together with its eye-catching details will add the ultimate modern touch to your regular look. Stand out from the crowd!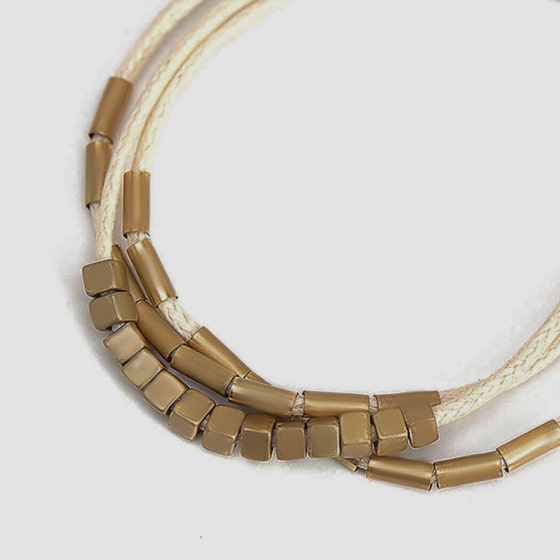 It's all in the details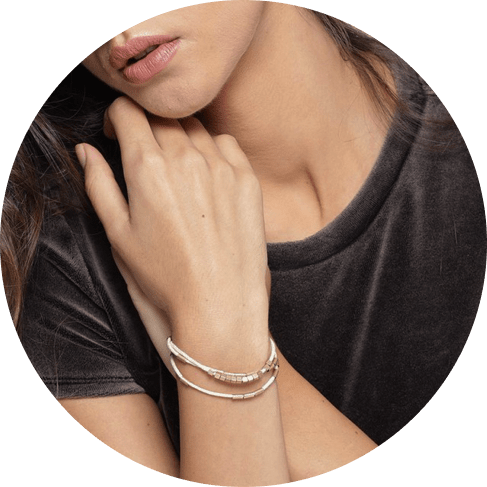 Bracelet details
This fashionable Multilayered Bracelet brings three layers of beige leather ropes and square gold-colored beads to create a versatile classic you can wear every day.
Care tips
Keep the bracelet in a cool, dry place. If needed, dry with a soft cloth. Do not submerge in water. Store out of sunlight. Avoid exposing the bracelet to harsh chemicals and cleaning products.
A gift to remember
Classy and gorgeous, this Multilayered Bracelet makes an ultimate gift option that is sure to show how much you care. Suitable for women of all ages, it looks great with any outfit: casual, beach, or classic. Make your everyday outfit look fancier with this stylish bracelet!