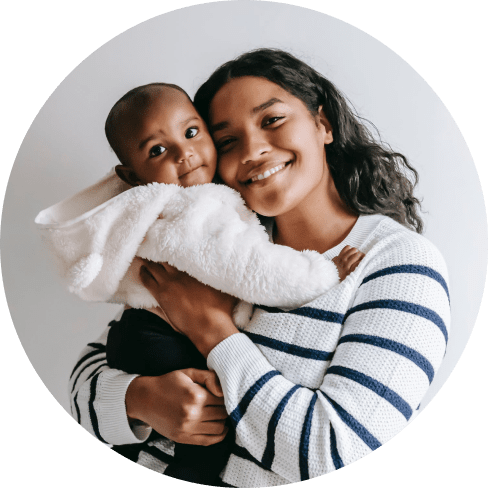 A savior for mothers
Easier feeding without any fuss or stress
Are you a mother waiting for the blessed event? Or are you a feeding mother who wants to simplify the feeding process? Or maybe you have got to work, but your baby doesn't like artificial feeding? No matter what issue you have, this pump will help you out. Easy to use and care for, this little device will save you from stress and potential health problems.
All moms need it
Indeed! Avoid all the breastfeeding-related issues with one simple device!
The pump is 100% safe
It's made from food-grade PP and silicone, heat-resistant, BPA-free, and FDAapproved materials for the complete safety of your baby.
How to use it?
Wash the pump with water, sterilize it (in a sterilizer or boiling water for 2-3 mins). Squeeze the pump to create suction, put it to the breast, and wait. Repeat to collect enough milk.
It has a suction cup
With the help of the suction cup on the bottom of the pump, you can never worry about accidentally knocking it over and spilling the milk.
Product specifications
Capacity: 3.38 ounces. Maximum heat resistance: 248 °F. Height: 5.90 inches. Neck diameter: 3.34 inches. Body width: 2.20 inches. Base width: 1.57 inches.
Mama's best friend. Or even papa's!
This milk pump will leave you wondering: how do other mothers live without it? Stimulate lactation during pregnancy, prepare yourself for the feeding, avoid congestion, and always have the milk ready for your baby. Extra milk in the fridge will help you out when you need it. You are no longer enchained to your baby in terms of feeding them!