Deep Merlot color and lovely design
Like a glass of wine, this Merlot dog collar is soft, elegant, and sweet. Great for dogs that are hip, stylish, and one-of-a-kind creations! He or she will be the coolest pooch at the beach, down the street, or in the park. This unique collar will upgrade your dog to the elite few wearing gorgeous, unique accessories.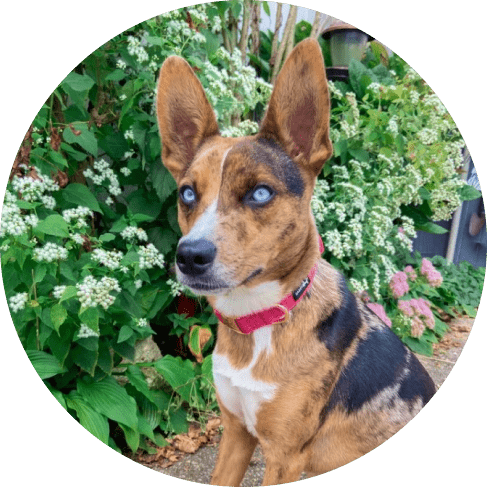 Sophisticated luxury for your dog
Reserved for the most stylish and dapper pets
The finest quality
Made out of nylon webbing with a quick use buckle, it has an awesome deep red color perfect for pups with any coat color!
Details that matter
Finished with heavy-duty rose gold hardware that adds to its refined look, this collar is so bold and beautiful!
For extra comfort
Made with neoprene material for extra comfort for your pup. Features a sturdy D-ring for leash and tag attachment.
The perfect fit for your pup
Fully adjustable collar in a small size measures 0.6 x 9.5-13". Please ensure you measure your dog's neck before purchasing to avoid any disappointment of the collar not fitting.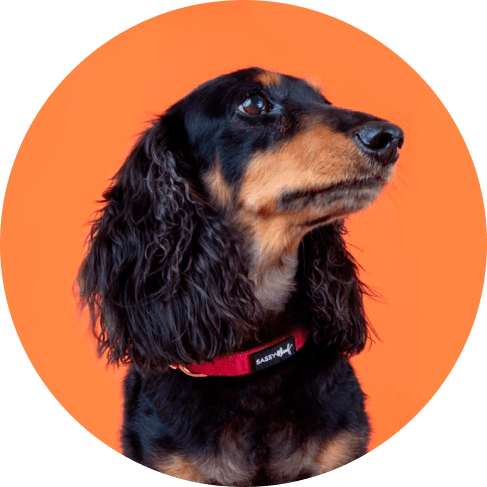 Your dog deserves the best products only
This dog collar is unique and wonderful, just like your pooch! Built to last — made of tough nylon webbing which can withstand over 3,100 pounds of pressure — and ready to take you on years of adventure!
About SASSY WOOF
Modern. Classy. Affordable.
Inspired by our two sassy & spunky dachshunds Maya The Dox and Winston The Dox, we created Sassy Woof to deliver a dog apparel experience that makes your fur-baby feel comfortable and fit for daily use. Our designs are the direct result of endless hours of careful thinking and meticulous attention to detail and crafting. We focus in developing new accessories and products every season to keep your pup's wardrobe as fresh as yours without breaking the bank. Our customers are like our family and we love interacting with each and all of you!
Sassy Woof is a small business proudly based out of the suburbs of Washington D.C. A portion of our proceeds are donated to animal charities because no pet should suffer in this world.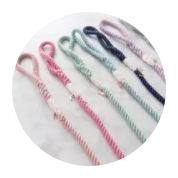 Designed In
Sterling, Virginia