Infant To Toddler Head And Body Support
Support your baby's posture everywhere and anywhere
Smaller newborns and infants need extra support in their car seats and strollers to be snug safe and secure. Our Infant To Toddler Head & Body Support is a safe and comfortable solution to keep the baby's head, neck and back supported when on the go. The set includes 5 pieces: head, body, base, and 2 support cushions.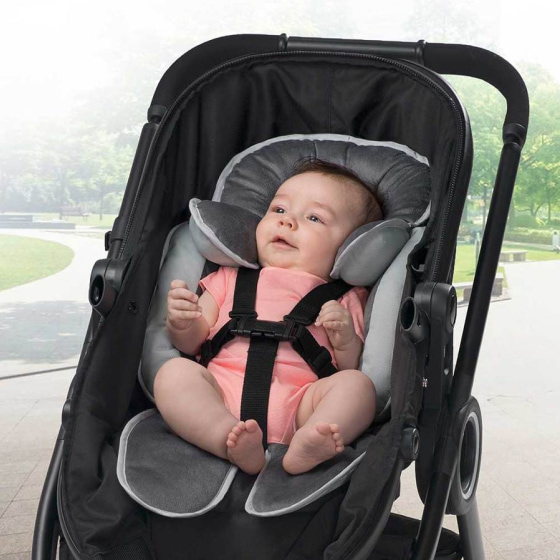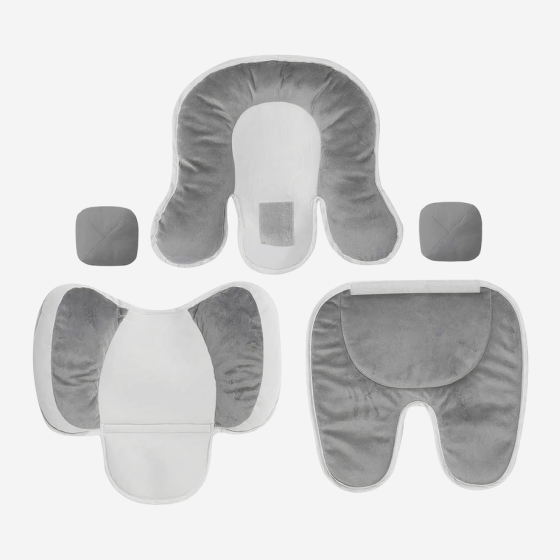 #1 for your baby's safety
About the Infant To Toddler Head And Body Support
Grows with your baby
Removable head and neck support cushions provide more room for growing babies, making this support set ideal for both infants and toddlers.
Ultra-soft fabric
The ultra-soft padded plush fabric is made with luxury materials and breathable mesh to offer a comfortable and ventilated environment for the baby.
Easy to clean
Accidents happen, that's why the base is waterproof and removable to make it easy to clean up messes. A machine washable piece, it is a great dry seat protection from infant to toddler.
Versatile
This head and body support pillow quickly and easily installs into car seats, strollers, swings, bouncers, and works with harness systems.
Must-have for new parents
Infant To Toddler Head And Body Support is a great baby shower gift that will give new parents a piece of mind while traveling with their baby. Dimensions: 13″ l x 7″ w x 5″ h. Weight: 2 lb.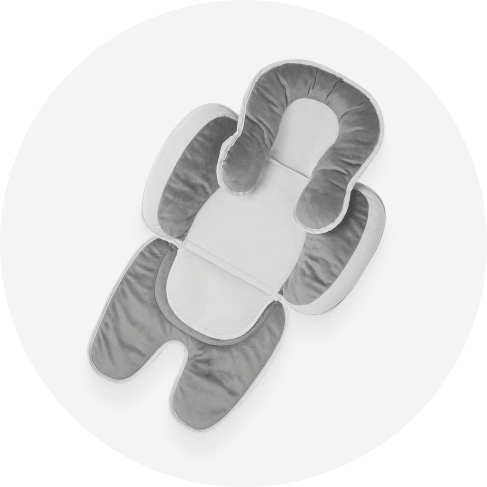 About Lulyboo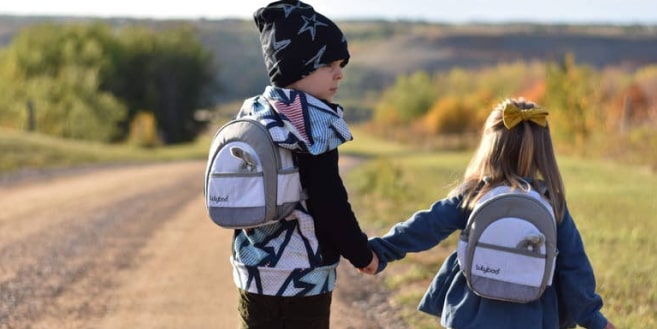 LulyBoo is the culmination of love and ingenuity. LulyBoo was created by Pazit Ben-Ezri, a mother of four looking to simplify her life and comfort her babies. Pazit's first lounge was made in her kitchen, mostly with household items. From these humble beginnings, grew what is now LulyBoo, and its wide array of stylish, high-quality lounges and other travel baby accessories. LulyBoo products wrap babies comfortably in love, while giving you the convenience you need for an active daily routine. These are products for the modern family. The LulyBoo line of signature products and accessories provides the ease of portability, without sacrificing your baby's comfort or safety. These versatile products are designed by a mom, so simplicity and functionality come first. Whether you're going to the park, the supermarket, or even to another country, Lulyboo creates a special place your baby can call home, wherever you take them.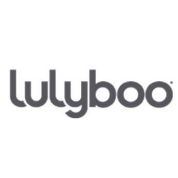 Designed In
Lake Forest, California