Highway Kid
Car Seat Organizer
This seat organizer is an must-have car accessory for families with kids who want to organize the backseat space and keep their car clean on family trips.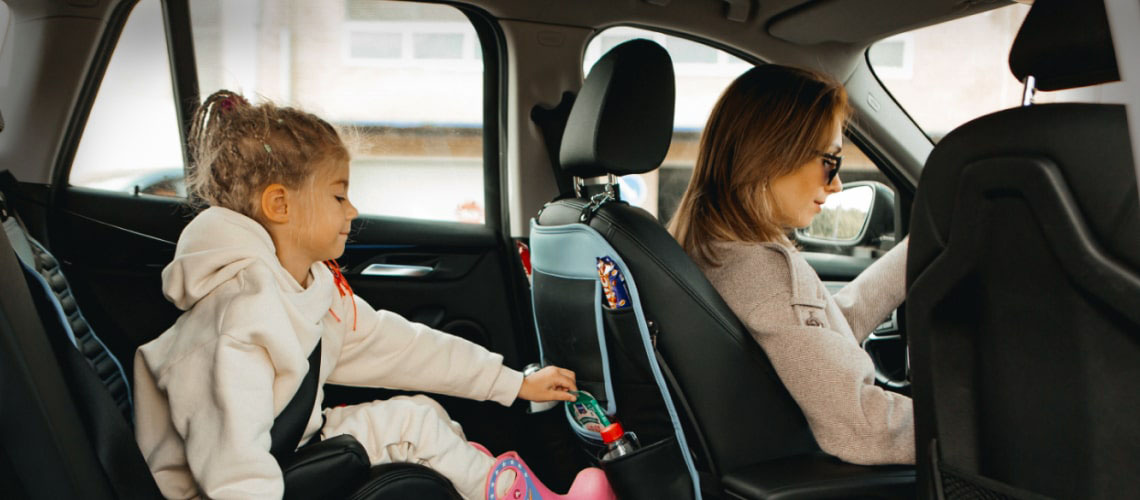 No more stress
You key to smooth family trips
Travel essentials in one place
Store drinks, snacks, wet wipes, hand sanitizers, books, and other things conveniently close at hand.
Easily cleanable
Remove dirt, liquids and dust effortlessly in a flash with a damp cloth or a wet wipe.
Doubles as a kick mat
An extra layer at the bottom softens baby kicks and protects car seats from dirt, scratches and scuffs.
Unique design
Soft PU leather with a geometric pattern will fit your car interior and double your car travel comfort.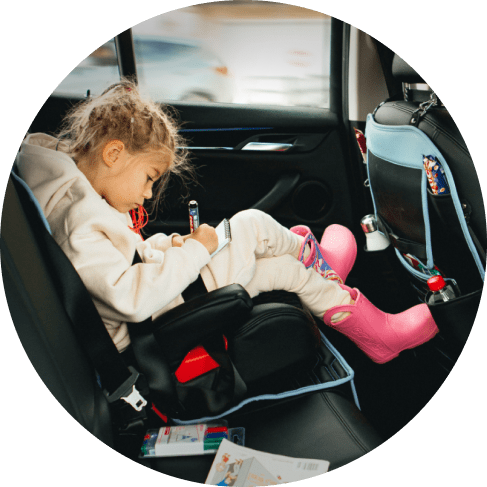 Keep kids busy all way
Store toys, tablets, books, coloring pages, board games and much more in your Owleys organizer – keep kids entertained on any trip.
Manage it all
Make your kids happy on the road and keep your car interior perfectly clean at one stroke – keep it easy with Owleys.
One-size-fits-all
This organizer fits all car models – from SUVs to vans – with detachable seat headrest. Plus, the attachments straps are easily adjustable for a perfect fit.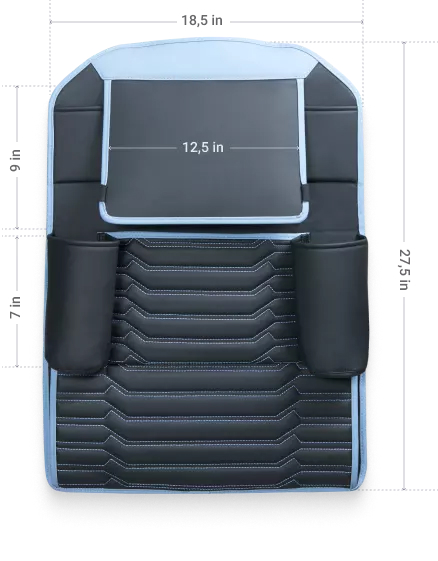 Forget the mess of family road travel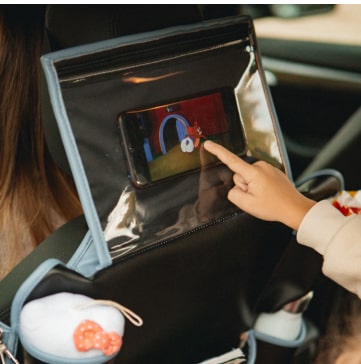 Quite a few pockets
Eight pockets for all your child's travel essentials – from toys to books – and a touch-friendly tablet pocket for cartoons.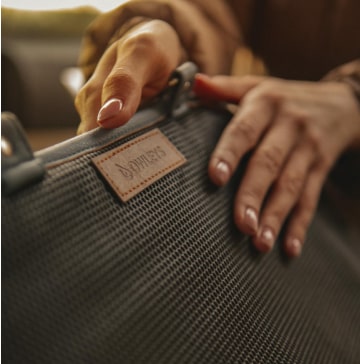 Smart & secure design
Metal hooks and a non-slip bottom keep the organizer securely in place. Installation is easy and takes less than a minute.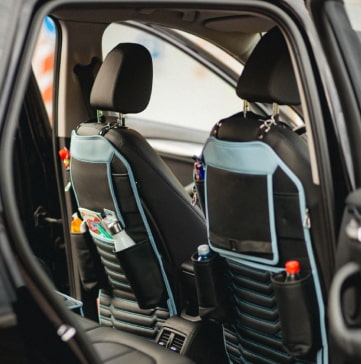 High-quality materials
Only vegan and non-toxic materials – durable, easy-to-clean PU leather and waterproof baby-safe TPU tablet pocket.
Improve your road trips with our premium-quality products

FAQs
You can wipe it with a damp cloth or hand-wash it with warm water and mild soap.
They hold bottles and glasses up to 1 liter.
No, legroom will not lessen, even if you fill up all the pockets.
No, you can just attach the organizer to the headrest and to the back of the seat and that should be enough. You can opt to fasten all three for a very snug, rock-solid hold though.
Yes, the TPU pocket is designed to be touch-friendly.
About Owleys
Owleys is a premium car accessories brand based in California.
We create accessories for any kind of car traveling – road trips, camping, picnics, nature trips, and daily rides.
Our main goal is to bring comfort, convenience and emotions to every moment you spend in your car.
We ourselves enjoy traveling with our family and friends, so we have two main product lines: traveling with kids and traveling with dogs. With these products, we want help you take care of your loved ones when traveling by car and spend a great time on a road together. Creating our accessories, we care for both kids and adults – as well as both pets and their owners. Therefore we never use genuine leather and choose PU leather instead.
For our products, we prefer using low-maintenance, eco-friendly and durable materials that will withstand your trips with the most mobile kids and pets.