Smooth, hairless skin
for up to eight weeks
No more shaving or painful waxing. Our Hair Removal Spray allows you spray and wipe for immediate hair-free skin anywhere — from legs to armpits and face.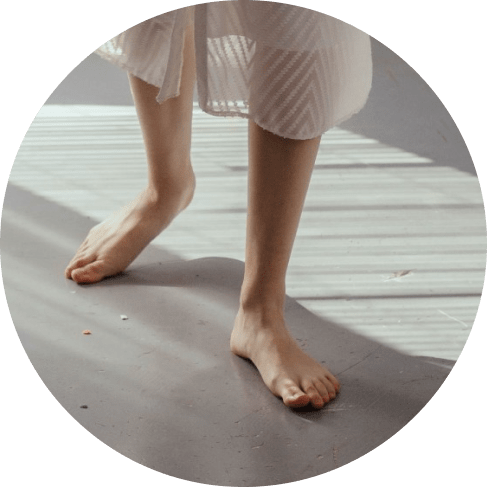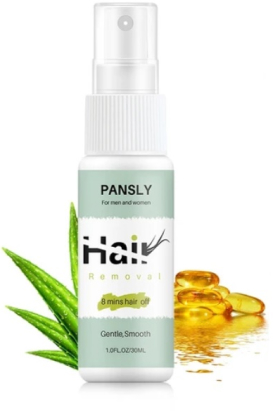 Nourishing ingredients
Our spray consists of aloe leaf juice, allantoin, chrysanthellum, and glyceryl stearate to moisturize, soothe, and aid in anti-inflammatory repair of the skin. Hair removal is usually associated with redness, but our soothing cocktail of soothing ingredients can help minimize post-hair removal irritation.
Smooth skin is just
five steps away
Before full-on use, remember to patch test somewhere inconspicuous and wait 24 hours to see if there is any adverse skin reaction. If everything is fine, proceed with full usage.
Step 1: Wash the hair removal area clean and dry.
Step 2: Spray the designated hair removal area and wait for eight minutes.
Step 3: Use a towel or paper towel and wipe against the direction of hair growth.
Step 4: Wash the skin clean with water.
Step 5: Apply moisturizer or lotion if desired.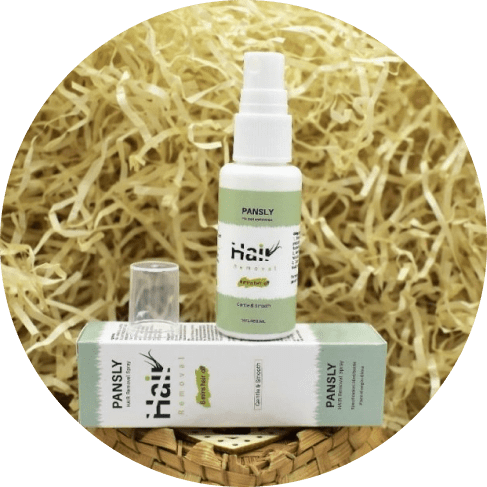 Standard-size use
Get 30ml of product that is good for up to three years.
Store with care
It's suggested that you store this bottle in an area not accessible to children and that is cool and dry, and away from direct sunlight or fire.