Stunning earrings for ladies
Emphasize your features
Pretty earrings are an essential accessory of any woman's jewelry collection. Make the heart-shaped earrings its part! They will wonderfully contribute to your look and highlight the beauty of your face.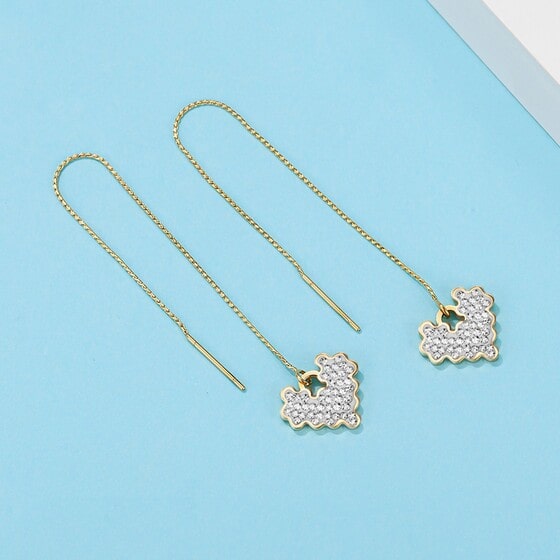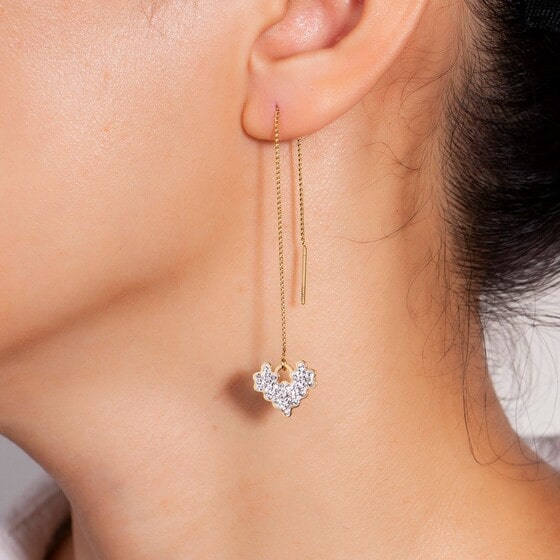 Product details
General characteristics
The earrings are made of stainless steel and have an overall golden tone. The chains measure 3.14 in. in length and weigh 0.07 oz. The heat-shaped pendants on the earrings measure 0.43 x 0.51 x 0.04 in.
Care tips
Good news for you: stainless steel jewelry doesn't get corroded or rusted. That's why you can wear these earrings every day. Keep the earrings in a cool, dry place. If needed, wash in a soapy water.
It's a perfect gift
The long heart earrings make an amazing gift for any occasion, whether you give it as a birthday souvenir or any other present. They are meaningful, beautiful, and elegant. The earrings are suitable for women of all ages and look amazing with any outfit.