A gaming keyboard and mouse set
The conventional keyboards (even if they're for gaming) can be too big. You move your hand to push the button and BOOM! You're dead. Or something else happened. Keep everything under control with this useful set!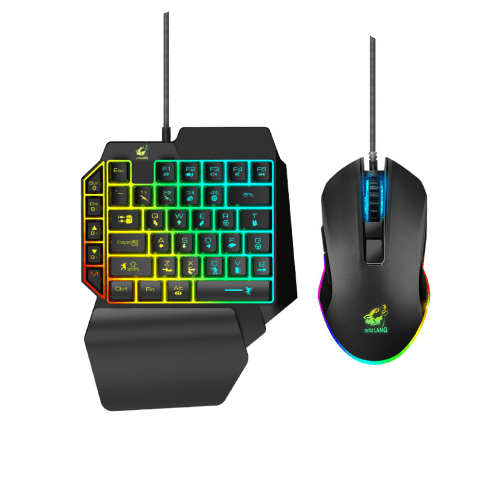 No more distractions
The best gadget for any gamer out there
Comfortable gaming
5.11×3.34 inches wrist rest is ergonomic, so you will always be ready for conquering new heights. Forget about the annoying soreness and pains!
Immerse into the process
The size of the keyboard is perfect for one-hand operation. One hand for the keyboard, second for the mouse. You're the master of the game!
Compatible with many devices
It works well with any computer. But if you want to use it with an iPhone or iPad, you will need to purchase an adapter & install a converter.
Product specifications
Made from ABS plastic, the device is very durable. Its size is perfect for any user – 2.55×4.92 inches. Enjoy the usability!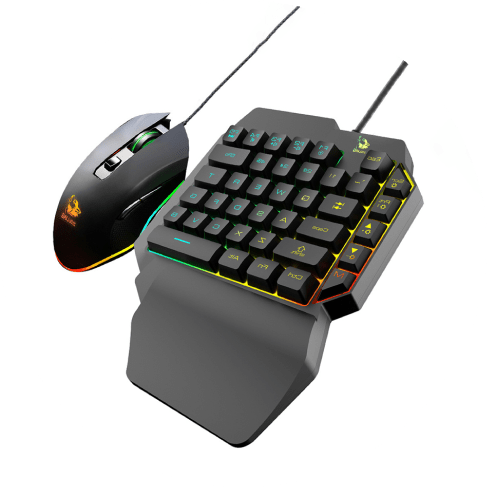 Play games the best way
Now it's possible to perform your best no matter what. Nothing can distract or sabotage you anymore! Enjoy the games and the new heights, while this keyboard and mouse assist you. Gaming has never been more comfortable.