Dashing multilayer pendant necklace
The ideal addition to your look, it will go perfectly with a shirt, a jacket, a blazer, etc. Show your dashing personality with an unusually beautiful necklace.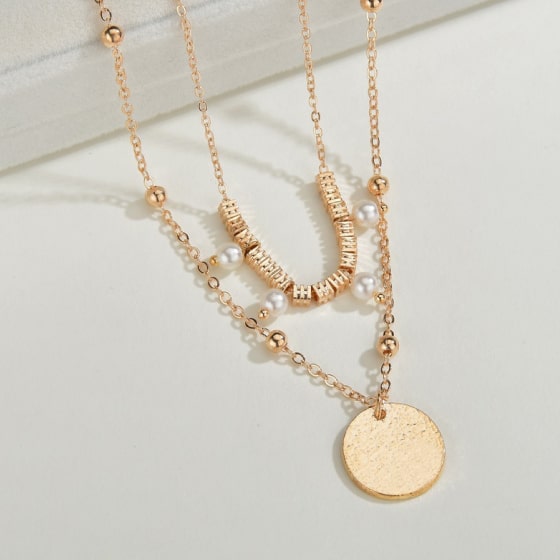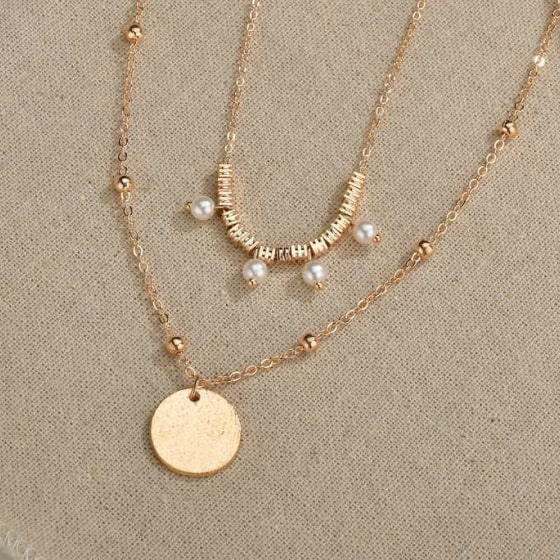 Double pendant necklace specifications
A classy jewelry accessory for women
Main jewelry materials
The charming necklace's main materials feature gold plated alloy with pearls.
It can be a great gift
Surprising your close ones is amazing! This pendant necklace can be a wonderful gift idea to surprise them.
Suitable for any occasion
The ideal jewelry accessory for anniversaries, engagements, parties, and weddings. It can also be a great gift.
Item details
The smaller necklace comes at a size of 16.1 inches. The bigger chain is 21.6 inches. The pendant is 0.7 in. The weight: 0.41 oz.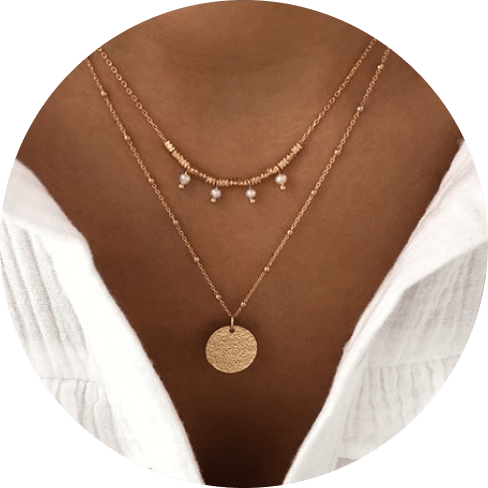 The perfect gift
Want to surprise your friends or family with a great present? This multilayer pendant necklace will be the perfect gift as it is great for practically any occasion. It will be a great memory that your close ones will remember for a long time.