Perfect tool for lush lashes your make-up!
Eyelash curlers are an essential tool for every make-up enthusiast these days. Go for that trendy look for a natural long-lasting curl with our amazing eyelash curler. Create a perfect curl effortlessly in just seconds. Simply squeeze your lashes with the curler, hold for a few seconds and enjoy your voluminous, long lashes!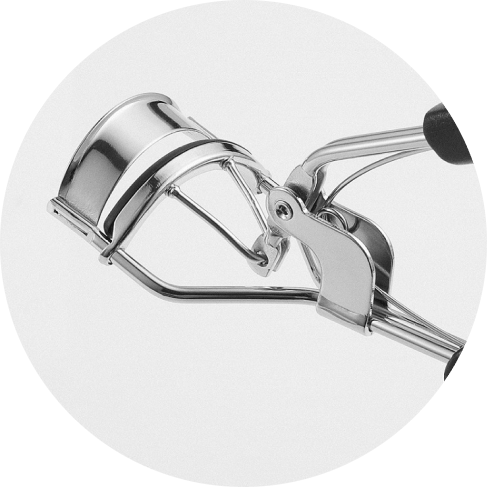 Eyelash curler details
Ergonomic handle
Our handle is specifically designed by professionals to be non-slip. With its matte texture it provides strong grip and is easy to use.
100% safe
We never use toxic metals in our products. Designed for carefree experience this eyelash curler is perfect for beginners and professionals alike.
Your lashes are in good hands
Wide-angle arc of our curler is specifically crafted for pain-free eyelash curling with no pinch and no damage to the lashes.
Specifications
Weight: 39.1 g. Size: 10.7*9.8* 3.8 cm. Color: silver white. The main material of the curler is premium stainless steel that makes the overall construction strong and durable.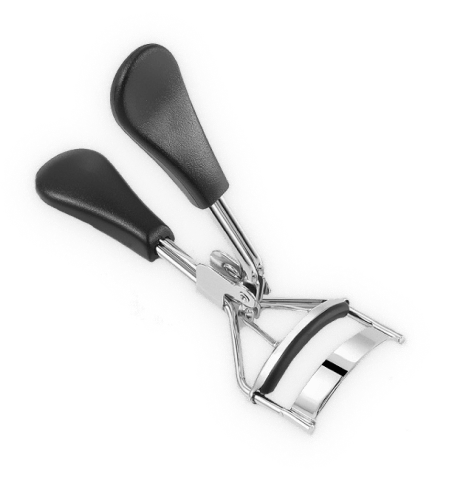 Eyelash curler tips and tricks
Warm the curler up in your hands or blow dry until it's warm before you use it. Always move the clamps slowly and make sure you don't pinch any skin. Use the mirror when curling your lashes at all times. Enhance your eyelashes with mascara after the curl is done.