Bohemian Lace Stretch Headwrap
Your new must-have accessory has arrived.
Our wide stretchy pink lace headband is your new go-to accessory! Wide in the front and tapered in the back, it is perfect to be worn whatever way you choose. There are no more bad hair days here!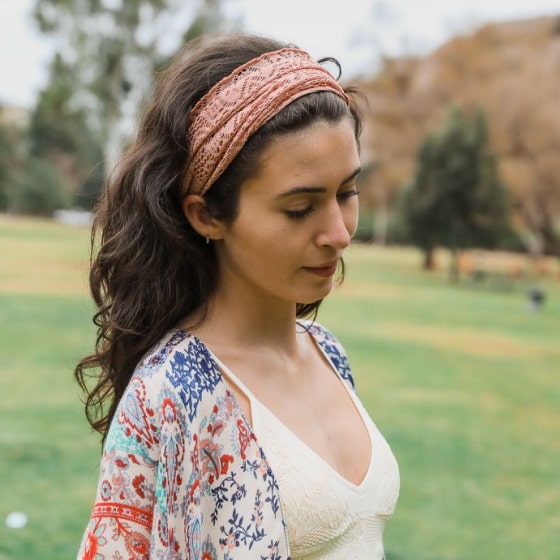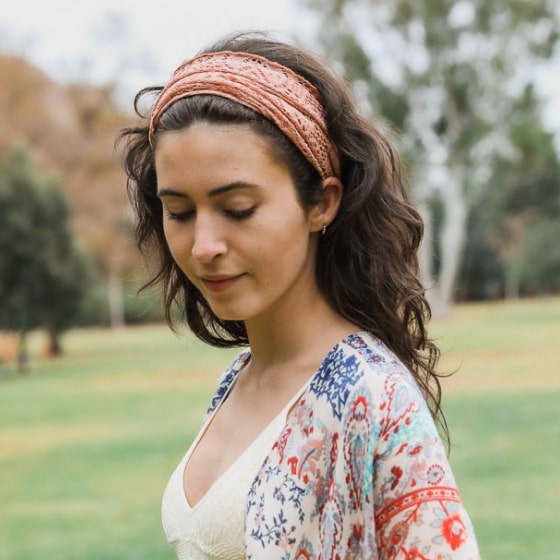 A Boho chic touch to your wardrobe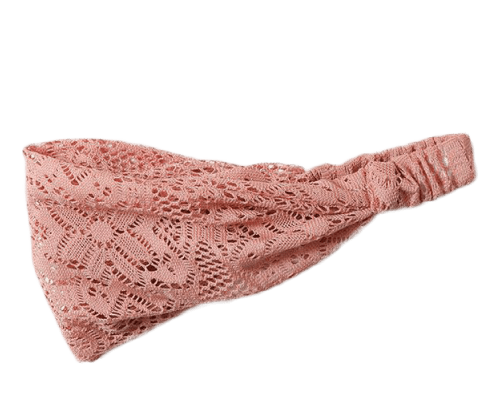 Perfect for any occasion
Whatever your needs are, we've got you covered! Our lace headwrap offers tons of coverage! It looks beautiful with a messy bun, wig, great for a bad hair day, exercise, or any festive occasion!
How to wear it?
The headwrap can be perfectly worn wide, folded and scrunched, on your forehead, back, or as a hair tie. So many different options in just one girlie accessory!
The perfect gift for any fashionista
Whether as a bridesmaids gift, wedding present, birthday gift, or a girlfriend present, this beautiful lace headband will make her smile! Made of 100% polyester, the Bohemian Lace Stretch Headwrap is super soft, stretchy, and comfy for all day use. It's a must have for everyday wear or any fancier occasion!