A fashionable accessory
Create an ultra-modern look
With its urban edge and bizarre design, this Black Stainless Steel Bracelet is a definition of modern elegance and style.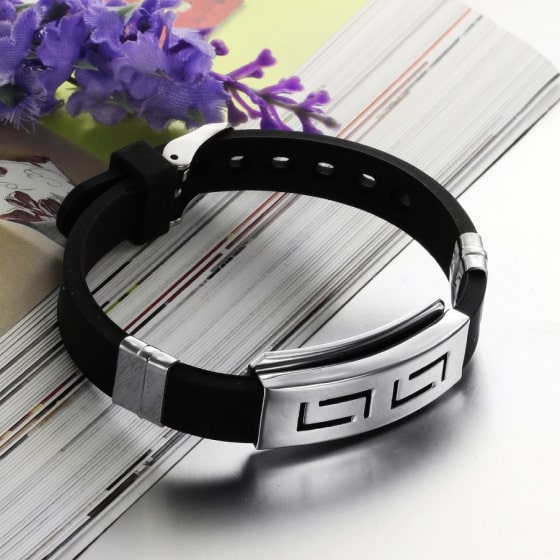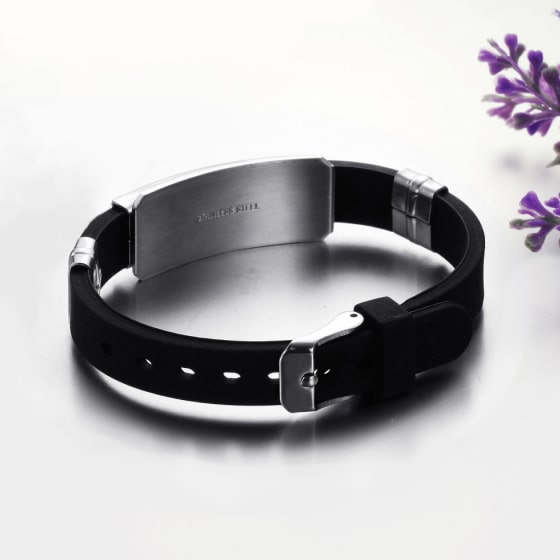 Your head-turning style starts on your wrist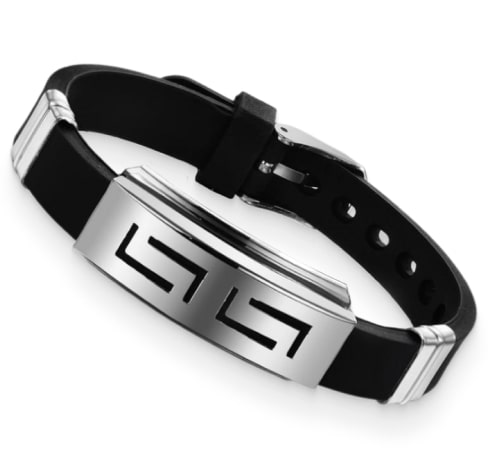 General characteristics
This dynamic men's bracelet features a stainless steel bar and smooth wristband. The 8.7-inch bracelet is adjustable and fastens with a tang buckle.
Care tips
Good news for you: stainless steel jewelry doesn't get corroded or rusted. So, feel free to wear this bracelet every day. Keep the bracelet in a cool, dry place. If stained, wash in a soapy water.
A wonderful gift
You can't go wrong when you choose a stylish bracelet as a gift! It is a classic for many occasions. Make your loved one feel cherished and adored with this splendid Black Stainless Steel Bracelet! Created with special attention to the details, it will never go out of style!