Ride in comfort with balanced support
Go longer and farther without needing to stop. Ordinary bike seats aren't ergonomically designed to support the sitz bones of the pelvis, meaning pressure builds over time, leading to soreness and discomfort. Our bike seat features a built-in saddle suspension for greater support and pressure distribution.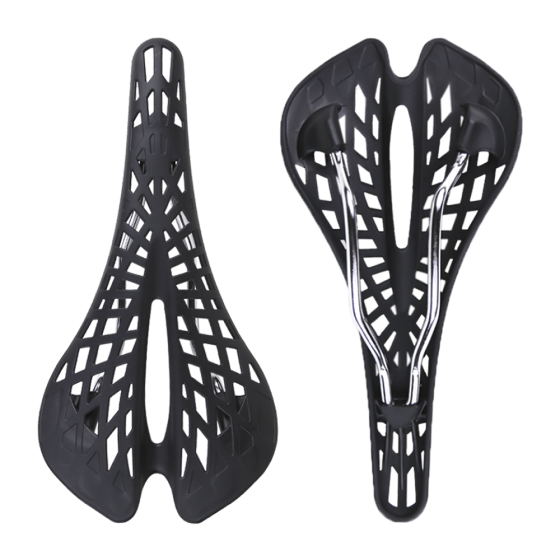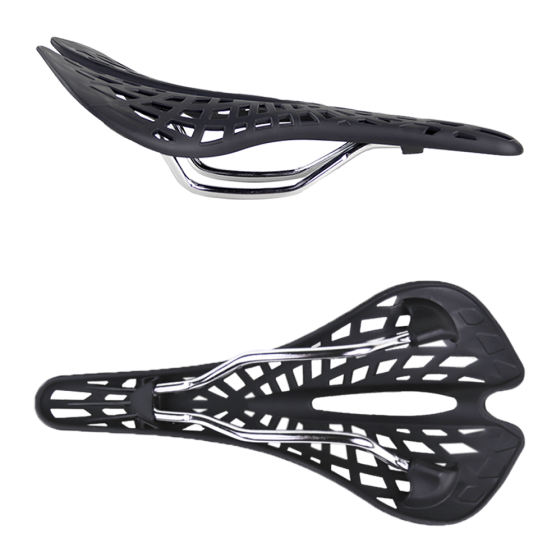 Bike 'n flow
A spider-web design on this bike seat allows greater blood flow and better pressure distribution for your pelvis, helping eliminate that numbness that builds up over time as you ride. No more stopping to let your rear relax or shifting uncomfortably (and dangerously) as you bike. Just keep moving forward, like a flow.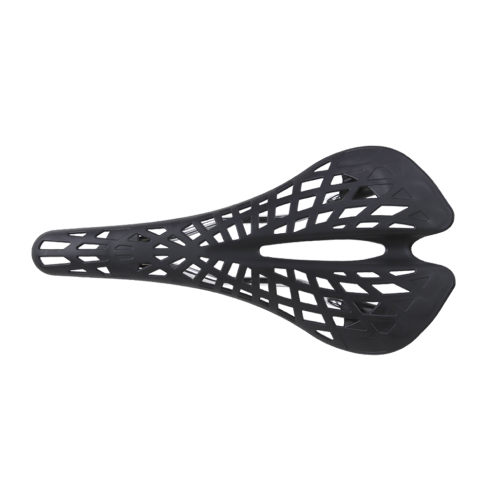 Made for performance
Built from sturdy PVC, silicone, and steel, take your bike from rugged terrain to the vast jungles. No matter how you strap your bike to a vehicle, fold it up into a truck, or carry it along with you, our ultra-strong bike seat won't snap or break under pressure.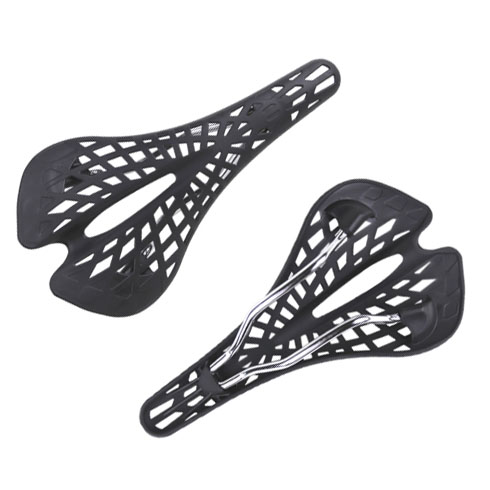 Install in 1, 2, 3
Our saddle can be installed onto any seatpost. Just remove your existing bike seat, mount ours on, and adjust it to your comfort level.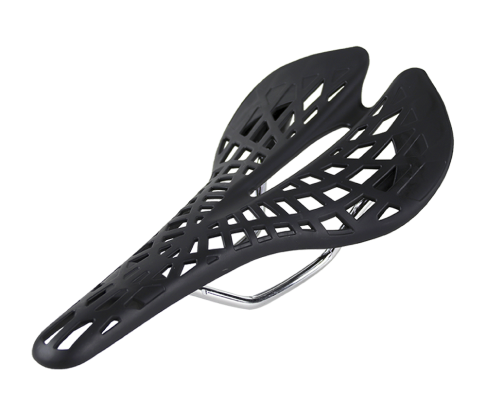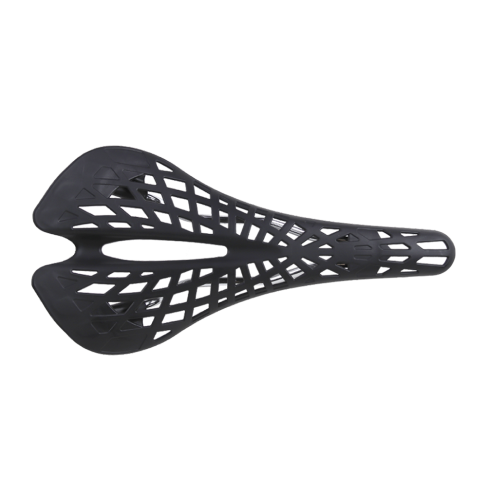 Sweat-proof meets
shock-proof
Stay cool and balanced as you bike – 69 ventilated holes on the seat surface provide superb airflow (so you won't break a sweat down there) while hollow design and silicone layering provide superior shock absorption for a smoother ride. Whether you have a bumpy ride or hit an unexpected break in the road, this bike seat will keep your handling smooth and undeterred.
One seats fits all
Suitable for mountain bikes, road bikes, folding bikes, MTBs, BMXs, and more. You can also replace your workout bike's seat with this bicycle saddle for greater comfort during your cardio sessions.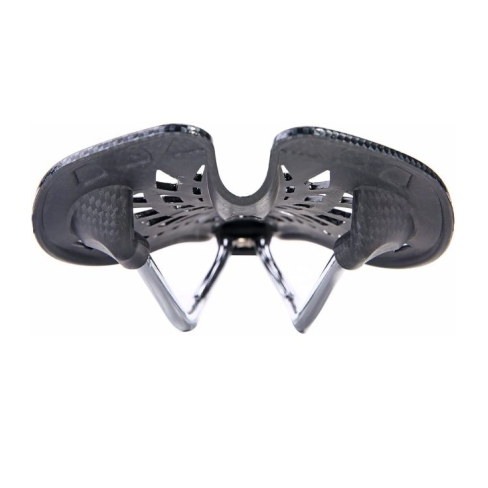 Holds up
(and measures up)
Each seat measures 28 cm x 13.5 cm / 11″ x 5.3″ and has a seat weight capacity of up to 80 kgs / 180 lbs.