One backpack.
Two incredible uses.
Approved by on-the-go moms everywhere.
When it's time to get going, there's no room or minutes left for bulk and hassle. But when you're taking your baby along with you on the road, it's hard to skimp on essentials and gear for the trip or destination ahead. And when space and time are limited, you sometimes have to compromise on what to bring (and what to leave behind). With our Baby Crib Backpack, you won't have to anymore.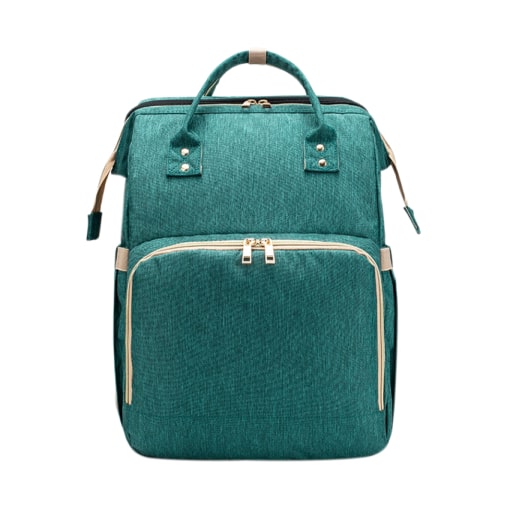 A three-in-one solution.
Save space. Save time.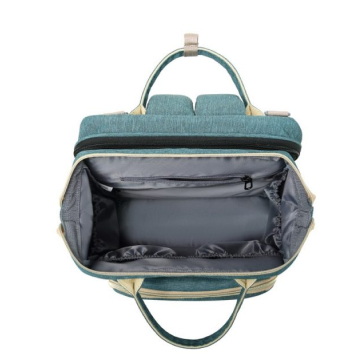 Diaper Bag
Store diapers, wipes, and more in the main pocket.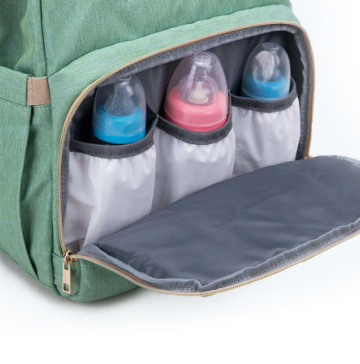 Bottle Bag
The front pocket features a thermal layer to keep bottles hot (or cold).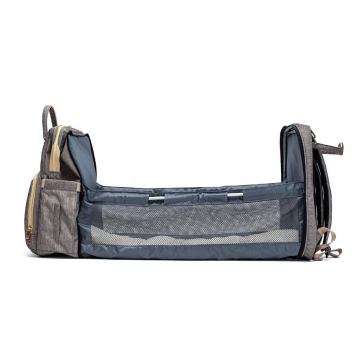 Baby Crib
No extra equipment required. Our backpack folds out completely as a sleeping space.
Quality + comfort you can rely on
It's all in the details
Three layers of loving support
Our backpack features a triple-layer build of cationic fabric, high-density composite fiber, and breathable cotton interior lining for durability and comfort. Our triple-layer construction is waterproof, sturdy, and easy to clean.
Experience the freedom to move
With a handy built-in lock handle and carrying buckle, go hands-free anytime you need. No stress, no burden.
Adjust, zip up, and be on your way
Traditional tension buckles help you find your perfect carrying position while smooth zippers help ensure everything is securely in place.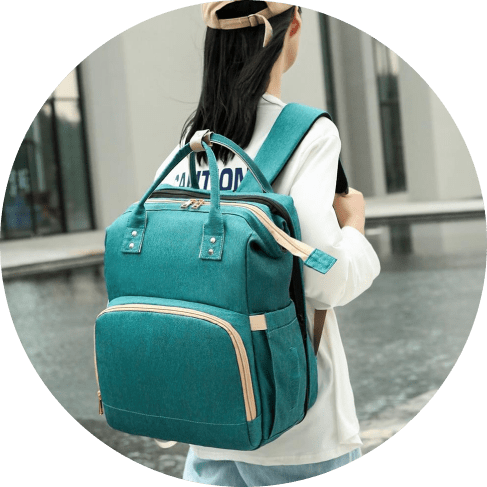 Less stress for mom
No more needing to bring a diaper bag, thermal bag for milk and bottles, and a separate crib for trips away from home. That's three loads of carrying (and a lot of space taken up in the car). Our Baby Crib Backpack is one multi-talented solution to carry all of that.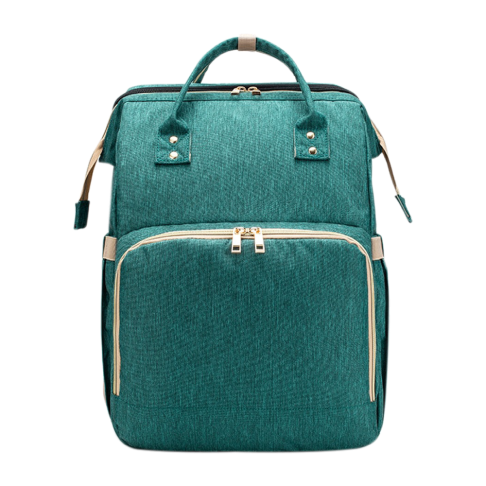 Compact and portable
Our backpack measures 13.4 x 16.1 in (34 x 41 cm) and weighs 3.3 lbs (1.5 kg).
Sized for sound sleep
When opened to its crib setup, your baby has 27.5in x 11.4in (70cm x 29cm) of napping space.